Baked Barbecued Spareribs
Diana 2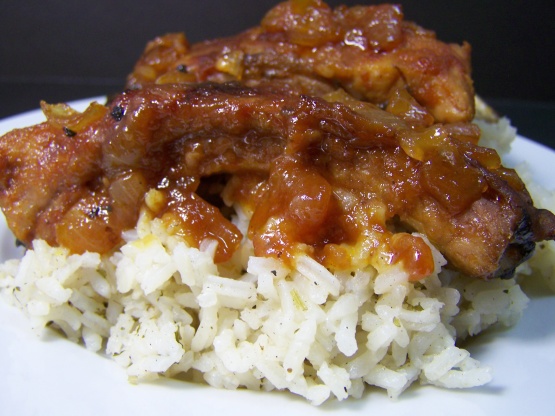 Not sure where I got this recipe from but they are the best,fall of the bone, melt in your mouth ribs I have ever tasted. Great in the winter when a barbecue isn't so readily available.

Great ribs, Sandy! I made these today and the only thing I changed was to add a couple of cloves of garlic to the sauce (we love garlic)! The end result was juicy, tender spare ribs which we had with baked potatoes and broccoli! I use a similar sauce to make my chicken barbeques, but never thought of using it with spare ribs! Great dish! I'll certainly be making it again!
Brown spareribs well.
Pour off excess fat.
Combine remaining ingredients and pour over ribs.
Bake covered at 350° for approximately 2 hours, turning 2 or 3 times.
Remove cover.
Bake for 15 minutes longer.
Enjoy.