flower7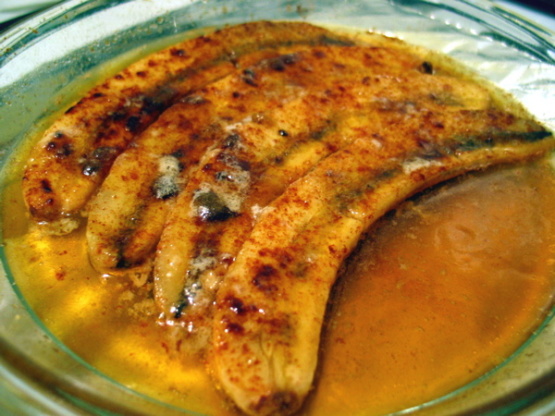 Another recipe from Kids in the Kitchen #2. It didn't list any amounts for the ingredients so I am guesstimating. You can substitute apples or pears for the bananas.
Peel bananas and slice lengthwise.
Place in buttered pie plate.
Sprinkle with lemon juice and sugar.
Dot with butter.
Bake at 350 degrees for 15 minutes.