Tea Girl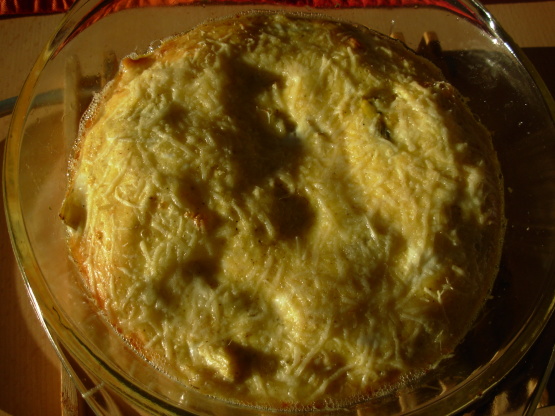 Couldn't be easier. This is baked in a shallow casserole dish or 4 small 1 1/2 cup sized shallow individual pans. It gets nice and puffy almost like a souffle which makes a beautiful presentation. I found this recipe in an old Sunset cook book. This is Florentine sytle cooking. Makes a great dinner or breakfast. You can sub jack cheese for the fontina also.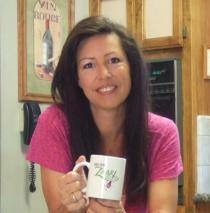 This is a wonderful and delicious frittata. Loved the Fontina cheese with the artichokes, made as written and wouldn't change a thing! Thanks for sharing this great appy! (Made for PAC/Fall 09)
Cook artichoke hearts according to package directions and drain well.
Spread artichokes evenly in a well greased, shallow 1 1/2 - 2 quart baking dish. (round or oval is nice).
Beat eggs with half and half, salt, pepper and nutmeg.
Stir in fontina cheese and pour over artichokes.
Bake uncovered in 350 oven for 30 minutes.
Sprinkle evenly with parmesan then return to oven and bake for 5-8 minutes more or until frittata is puffed and lightly browned.
Serve at once.