Prep 15 mins
Cook 45 mins

There are many variations of this dip but this is my favorite. The mix of flavors is more complex than most artichoke dip recipes. It comes from Nordstroms Entertaining at Home Cookbook.
1 cup mayonnaise
3⁄4 cup sour cream
2 cups parmesan cheese, 8 oz fresh grated
3 tablespoons cider vinegar
2 tablespoons fresh basil, chopped
2 garlic cloves, minced
1 teaspoon coarse salt
1 teaspoon pepper, freshly ground
2 (13 1/2 ounce) cans artichoke hearts, drained and chopped
1 red bell pepper, roasted, peeled, seeded, and chopped
1 (7 ounce) can diced green chilies, drained
Directions
Preheat oven to 350ºF.
Set aside 1/2 cup parmesan cheese.
Combine the rest of the ingredients in a bowl and stir until well combined.
Transfer the mixture to a casserole dish. Top with remaining parmesan cheese.
Bake, uncovered, for 45 minutes until light brown and bubbly.
Cool for 5 minutes before serving.
Reviews
Most Helpful
Very nice artichoke dip! I loved the addition of freshly roasted red peppers and green chilis. I used a jalapeno mayonnaise in place of regular mayo, but otherwise made as directed. Very rich and flavorful. I took this to a 4th of July cookout and due to rain, the gathering was pretty slim....no matter, as this dip disappeared anyway!! Everyone raved about it! This one stays in the permanant party rotation! Thank you for sharing this fabulous dip.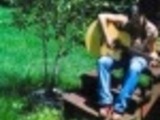 This recipe is great and it's exactly like the Nordstrom recipe which I've used for over a decade or more. Not being a huge fan of mayo, I use only .5 cup and .5 cup of Greek yogurt, and I use half Romano, half Parm. You can add spinach, too. Which makes it pretty...the basil is nice but doesn't add enough "color".