Baked Artichoke and Pesto Risotto
Alskann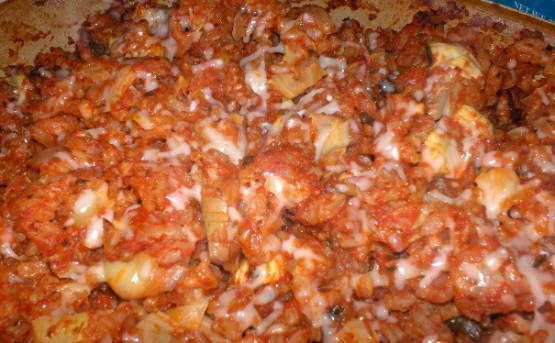 Torn out of a newspaper at some stage - I am making it right now so cannot comment on how it will taste but it seems like a great sort of meal to leave in the oven for the family if you have to go out and leave them to fend for themselves.
Preheat oven to 200°C.
Heat passata and stock in pot - bring to boil.
Cook onion in olive oil till softened in frypan.
Add rice and artichokes to onion and stir for 1 -2 minutes.
Add pesto to hot tomato liquid - stir to combine.
Put contents of both pots into a casserole with lid.
Bake 35 minutes.
Remove lid and stir a few times then re-cover and bake 5 -10 mins more.
Season and add some grated parmesan and serve.