Ambervim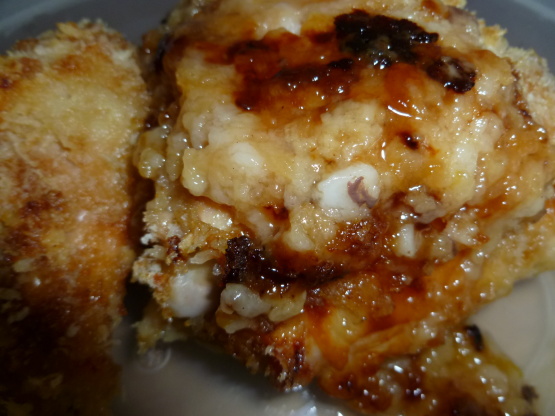 This is a quick and easy recipe that's so tasty. I've made this adding in some dried apricots also.

I made this recipe with boneless skinless chicken leg meat and one other substitution.. I didn't use bread crumbs but used finely crushed corn flakes. That made the recipe nearly gluten free. The family loved it!
Preheat the oven to 350 degrees.
Combine the preserves, lemon juice and soy sauce in a shallow bowl.
Divide this mixture in half; reserve half to serve with the chicken.
Dip the chicken pieces in the preserves mixture; roll in bread crumbs.
Place the chicken in a baking dish.
Drizzle with melted butter and bake about 35-40 minutes, or until the chicken is done.
Heat the remaining preserves; serve with the chicken.