Baked Apples With Apricots and Cashews
Prep 20 mins
Cook 1 hr 15 mins

Created for RSC #6. We love baked apples in our family, and are always on the lookout for interesting fillings.
Directions
Preheat the oven to 375 degrees F
Partially peel 8 apples, leaving the bottom half intact
Remove the core (I use a melon baller)
Cut a thin slice off the bottom of the apple if necessary to make it stand upright
Place the apples in a baking dish
Peel the 9th apple, cut it into 1/2 inch dice
Combine the apple dice with the applesauce, raisins, apricots, cashews, 1/3 cup sugar, lemon juice and 1/4 teaspoon cinnamon
Toss to combine
Combine the remaining sugar and cinnamon in a small bowl
Fill the apples with the stuffing
Place 1/2 teaspoon of butter on top of each apple
Sprinkle each apple with some of the cinnamon/sugar mixture
Add white wine to the baking dish to the depth of 1/2 inch
Bake for 1 hour or until tender, basting the apples occasionally with the pan juices
Add water (or more wine) if neccesary
Serve warm or at room temperature
Most Helpful
These were really nice. An excellent dessert. I halved the recipe as there are only two of us and had no problems with that. I served them warm with pouring cream and my husband really enjoyed them.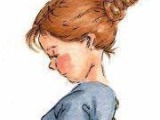 I am having company for dinner on Sunday and wanted to serve a roast pork... What goes better with pork than apple sauce??? Why, Baked Apples with Apricots and Cashews, of course... So I cooked one apple to taste, and must say, IT IS PERFECT!!!! Absolutely delicious... Thank you!!!
this sounds like a great recipe for baked apples. we in my family love baked apples and this would go great with a pork roast or even a turkey supper. thanks for sharing it with us.