Baked Apples in Microwave
ImPat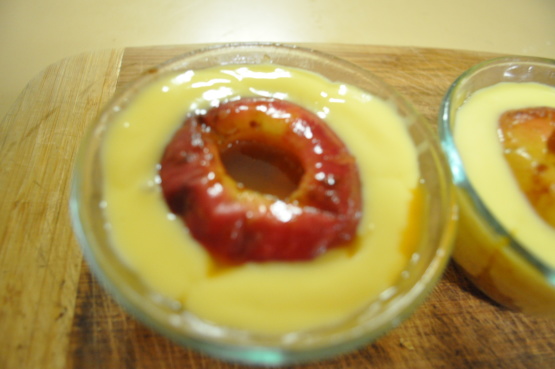 From Tempting Desserts, this looks really simple and good.

I used coconut oil in place of butter and coconut sugar in place of regular. Made individually in custard cups, and microwaved for 2.5 to 3 minutes.
Wash and core apples.
Make a shallow cut in the skin completely around each apple, one-inch from the bottom.
This keeps skin from shrinking during cooking.
Place apples in a glass baking dish or in individual custard cups.
Place 1 tablespoon brown sugar and 1/2 tablespoon butter into the core of each apple.
Sprinkle with cinnamon.
Cover apples with wax paper.
Microwave on High for 10 to 14 minutes, or until tender.
Let stand, covered, 3 minutes before serving.
For one apple, use an individual custard cup or bowl and microwave for 2 to 3 minutes on High, for two apples, microwave 3 to 4 minutes on High.