Tisme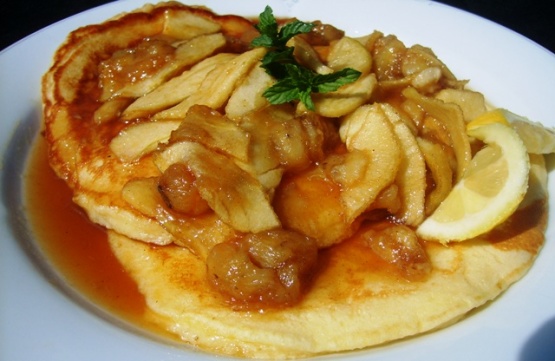 This is great served over oatmeal, french toast or waffles if you don't want to eat it plain. Yummy!

Top Review by Tisme
Great recipe XAnnete, My banana's were a little mushy also, but that is because they were overipe, I dont think banana's that were not so ripe would go mushy! You could always add the banana's toward the end of cooking, if you wanted them more firm! But.......we loved this recipe and the banana's being mushy phased no-one! We had it for breakfast over pancakes and apart from cutting the fruit, it took no time at all. I made the pancakes whilst the fruit was in the oven, and everything just fell into place when serving! Everone loved it, sweet and yummy, I agree with April Showers this recipe would go so well served with ice-cream as well! These Baked Apples and Bananas can be served in so many ways, the possibilites would be endless!! Loved it here XAnnette, a great big 5 Stars here. Will be making again! Thanks.
Preheat oven to 450 degrees.
Combine apples and bananas and put into a shallow baking dish.
Sprinkle with lemon juice.
Combine remaining ingredients except vanilla in a saucepan and boil until sugar is dissolved.
Remove from heat, add vanilla, and pour over bananas and apples.
Bake in 450 degree oven for 20 minutes, or until juices are bubbling.