karen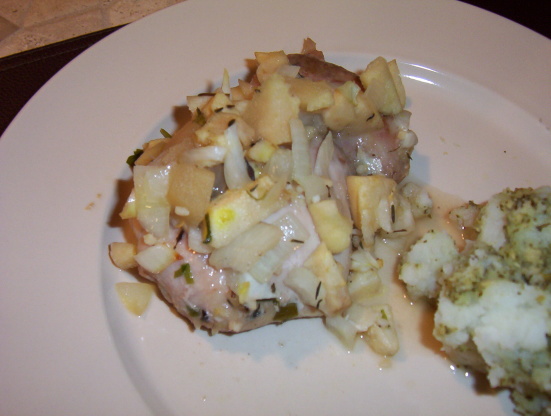 Easy baked chicken recipe.

I liked this! My family, not so much. I used chicken thighs, a briskly tart Granny Smith apple and real apple cider. I thought the onion, apple and herbs came together well making a pleasantly flavored sauce. I spooned the excess over rice. This one suits my palate. Thanks for posting.
Preheat oven to 350. Lightly grease/spray a casserole.
Arrange chicken pieces in the casserole dish.
Place all remaining ingredients in a bowl and mix well; pour evenly over the chicken.
Bake at 350 until chicken juices run clear; about 40-50 minutes, depending on the chicken parts you are using.