Prep 15 mins
Cook 1 hr 15 mins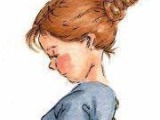 This is a nice change of pace for fixing potatoes. Take them to a dinner party. Everyone will love them. Very attractive and classy.
Directions
Partially slice potatoes, cutting 3/4 of the way through and in 1/8 inch slices.
(Like a fan) Place onion in baking dish which you have sprayed with vegetable cooking spray.
Add broth.
Place potatoes on onion and sprinkle with Parmesan cheese, salt, black pepper and paprika.
Bake, covered, at 375*F for 1 hour; remove cover and bake for an additional 15 minutes, until lightly browned.
Most Helpful
These were really good. I added some extra cheese because I love the taste of melted cheese on things like tacos and baked potatoes. Wonderful recipe.
These were very tasty we had them last night...reminded me of french onion soup and scalloped potatoes. Thank you for posting this lovely recipe Marie Alice.