Baked American Goulash - Store Cupboard Standby Recipe
robd16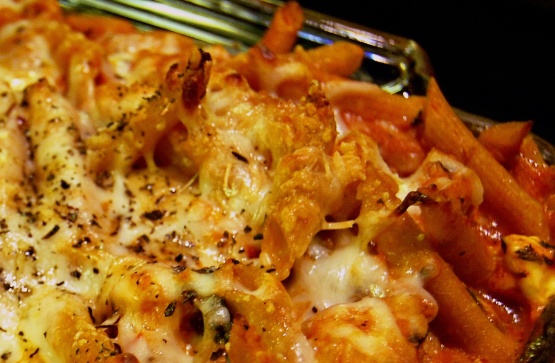 Forget Hungarian Goulash (I always found that disappointing anyway) This makes a yummy quick to assemble pasta bake that everyone will love
Set the oven to 200C/375°F.
In a large bowl mix everything together apart from the cream cheese and grated cheese and put into an ovenproof dish.
Dot the cream cheese, teaspoon by teaspoon evenly in and around the goulash and press down into it (it doesn't have to be too neat).
Bake in the oven for 45 minutes to an hour sprinkling the cheese on after the first 30 minutes.
When the cheese is melted and slightly browned it is ready.
Comforting, satisfying and quick.