Parsley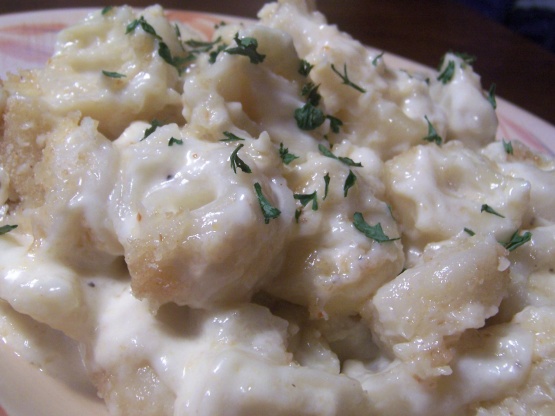 A wonderfully grown-up macaroni and cheese. Great served with a salad and bread or steamed peas or broccoli.

this was amazing and since im 12 my family thought i was amazing... thanx for the best dinner!!!
Prepare tortellini or other favorite pasta slightly al dente in salted water. Drain.
Preheat oven to 400ºF.
Warm butter and cream in a sauce pan until butter is melted. Add parmesan cheese and spices.
Pour pasta into a 2qt casserole dish with a lid. Pour alfredo sauce over pasta and stir to combine.
Sprinkle shredded parmesan and bread crumbs over pasta and cover.
Bake for 10 minutes, then uncover and bake an additional 10 minutes or until top is brown and crusty.