ChefLee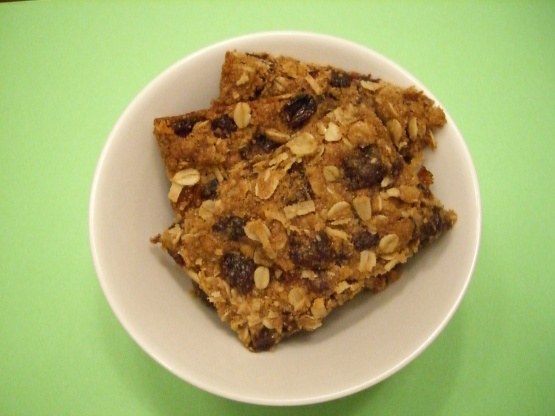 I have been playing with dates again and I came up with these bars. These are a dessert date bar rather than a breakfast date bar. I hope you like them!
Preheat oven to 325 degrees F.
In a large bowl; mix oats, brown sugar, flour, cinnamon, and baking powder.
Put butter in the oat mix and mix it in with your fingers like you're making a meatloaf (or you can use a fork but it takes longer).
When the mix is moist and just blended; add raisins, dates, and coconut. Mix until all is blended then mix in vanilla.
Press mixture into a 9X13 cake pan. Bake for 25-30 minutes.
Cool for 30 minutes then cut into squares.