KateL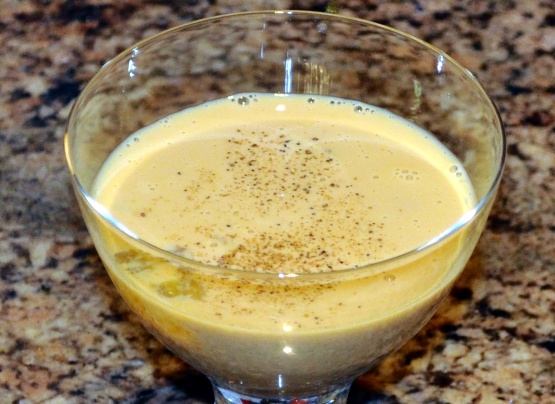 Got this off of Captain Morgan USA's Face book page. There is no recipe like this on Food.com so I thought I'd add it. I thought I'd make a suggestion on the raw egg. There is a risk of getting sick from raw eggs. There are egg alternatives out there that are far safer.
Mix Irish Cream, Spiced Rum, and egg.
Pour into a snifter.
Garnish with a sprinkle of grated nutmeg.