Bev I Am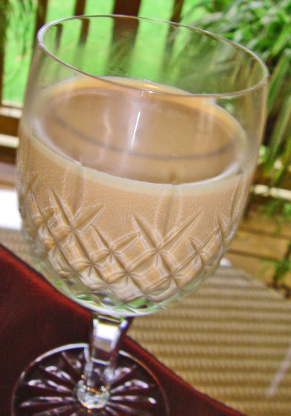 This one just sounds delish! Somehow I picture those little snowy donuts, as my daughter used to call them...but for "big kids". From the Bailey's website.

Ok, I really didn't like this at all. The consistency of the drink was way too pudding like. Not a nice combo at all. Sorry!
Combine ingredients in a shaker of ice.
Pour into a martini glass; garnish.
Enjoy! ;).