BecR2400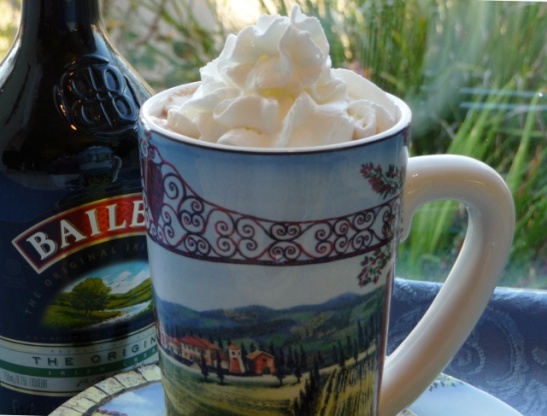 A rich, delicious, and decadent hot drink that will please the coffee and chocolate lover in you! Adapted from the Baileys website to suit our tastes... The blend of coffee and hot cocoa blended with the Baileys makes for a creamy drink that isn't too heavy on the liqueur... Hope you enjoy it as much as we do!

This was really nice - made it for St. Patrick's Day this year to serve alongside recipe#55792 - yum. I used my Keurig brewer to brew the coffee & the cocoa and made myself a double batch cause I couldn't see wasting it :). I found that I liked a little more cocoa but that was probably because my coffee was so strong. I think this would have been over the top with some fresh whipped cream which I'll try next time. Sure beats Starbucks! Thanks atlfitgirl!
Combine all ingredients in a large mug.
Add a splash of milk for extra creaminess.
Sip and enjoy in front of a fireplace!