BecR2400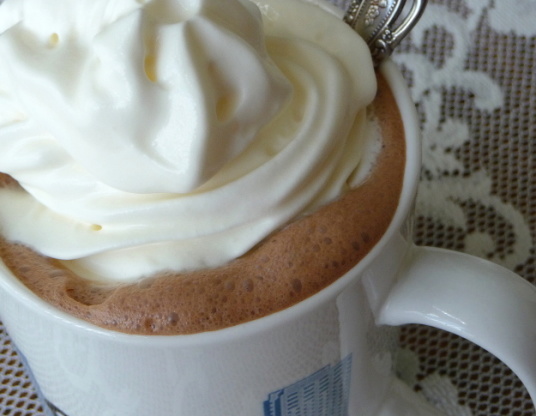 Smooth, rich and creamy. The perfect adult comfort beverage for sipping in front of a blazing fire on a chilly autumn's or winter's eve. One of my favorites--I have one of these almost daily! For a yummy French version, replace the Bailey's with Chambord--yum!!!

MMh...decadent ;-) For the Irish Cream I used recipe #409134 and it was just wonderful. I even forgot to take a picture - will make this again for sure!! Thanks for posting.
Place the cocoa mix and the instant coffee granules into a large mug.
Pour in the boiling water, stirring well to combine. Stir in the vanilla extract, the Bailey's, and the chocolate syrup (or Godiva).
Top with whipped cream and grated chocolate.