Bailey's Irish Cream Kiss Chocolate Cookies
BB2011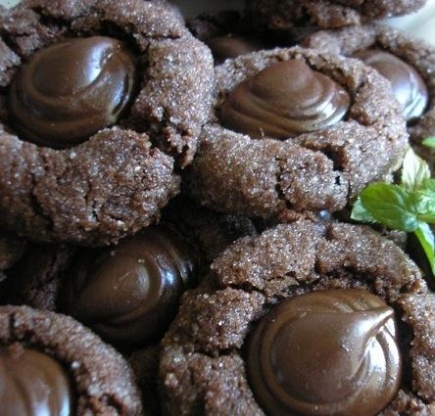 A great combination of chocolate and irish cream Hershey kisses, especially for the holidays!

These cookies taste great, but there are several things incorrect about the recipe. There is not a temperature for baking the cookies. I found 350 degrees for about 6 minutes worked. The amount of flour must be wrong as well. I followed the recipe and had very sticky dough. When baked, the cookies flattened out and were very thin. I would give the recipe 5 stars if adjustments to the ingredients can be made.
Combine flour, cocoa powder, baking soda, and salt.
Cream butter, sugar, eggs and vanilla until fluffy.
Mix together.
Roll dough into balls and bake for 8 minutes.
Remove from the oven and press a Hershey kiss into the center of each cookie.