Boomette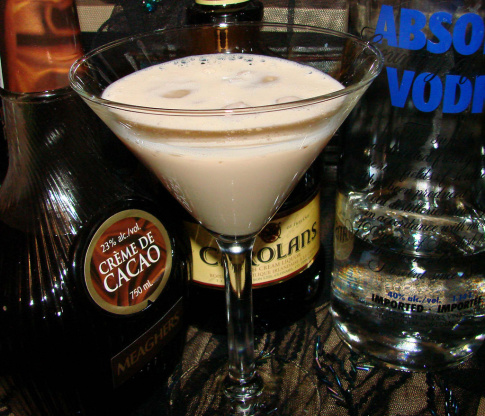 Decadent, delicious and divine, the Baileys Chocolatini is fast to make but its dreamy taste will linger with you all evening. This drink will send you and your friends to chocolate heaven.
3

ice cubes
3 1⁄2 tablespoons Baileys Irish Cream
2 1⁄2 teaspoons vodka
1 1⁄2 tablespoons chocolate liqueur (use Godiva if possible)
chocolate shavings (optional)
Drop several ice cubes into a shaker.
Add Baileys.
Add vodka and chocolate liqueur.
Shake together.
Strain drink into a chilled Martini glass.
Garnish your Martini with chocolate shavings or chocolate flake.
If you don't have chocolate then try a sprinkling of cocoa powder or hot chocolate powder.
If you don't have either then don't worry, this drink is so chocolaty you'll find it hard to improve!