Bailey's Chocolate Mousse
Calee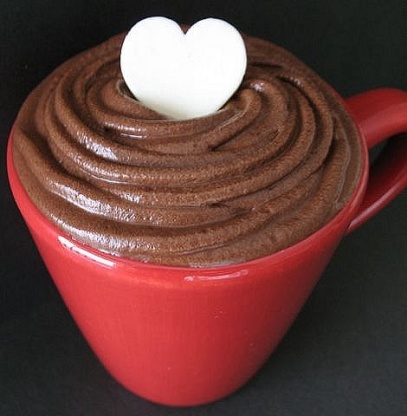 Another favorite recipe using Bailey's Irish Cream. Chocolate Mousse is great, but adding a little Bailey's makes it decadent! I've had this recipe for years and can't remember where my friend got it, but I'm glad she shared.

This is very rich. I could only eat a very small serving, but it was delicious. The instructions were easy to follow, except they don't say what to do with the first 1/2 cup cream (common sense said to put it in with the chocolate). The only change I made was to use chocolate mint flavored Bailey's which was yummy and I'm sure it'll be great with original Bailey's as well. Thanks for sharing such a treat.
Melt chocolate, Irish cream and espresso over low heat.
In separate pan, simmer sugar and water until temperature on a candy thermometer reaches 224 to 230°F., soft ball stage. (Remove from heat at 224°F; mixture will begin to caramelize at 232°F.).
Whip egg whites until stiff and glossy. Add sugar syrup to whites and continue to whip about 8 minutes until eggs have increased in volume and mixture has cooled; fold into chocolate mixture.
Whip heavy cream and sugar until stiff peaks form. Mix with chocolate mixture/eggs/sugar syrup mixture.
Pour mousse into molds or serving dish. Allow to set in fridge. Garnish with chocolate shavings and fresh seasonal berries.