Bailey's Banana Vanilla Thrilla
Alia55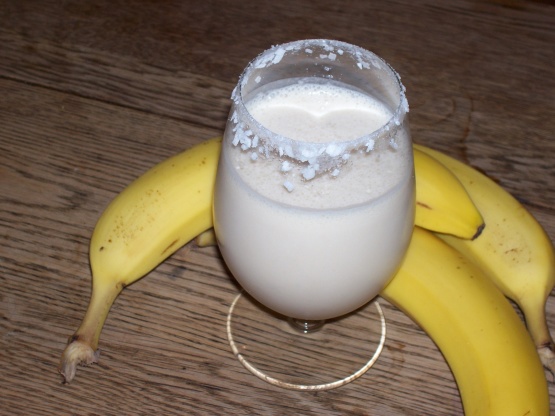 This is a big drink served in a Hurricane glass, or 2-3 drinks of 500 ml.

This is delicious! But -- please tell me this is two servings! I didn't add the 2 teaspoons -- didn't seem to need it; wonder how many calories that saved me?! Thanks, Boomette! Made for Beverage Tag.
Add all liquids in blender with banana and ice cream.
Blend until smooth.
Add ice and sugar, and pulse until a smoothie consistency is reached.
Garnish with coconut.
Makes 2-3 500ml servings.
For a fancier garnish, use the head of a tropical flower.