Ambervim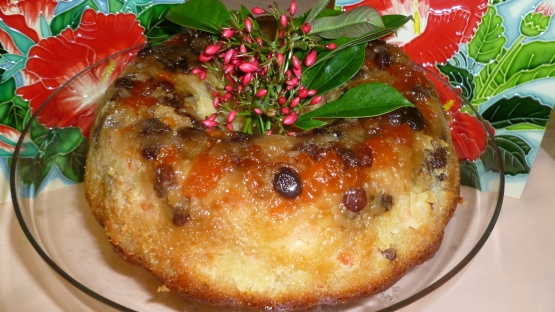 We vacationed in the Bahamas last spring and were impressed with their local rum cakes. Taste the flavor of the islands in this dessert.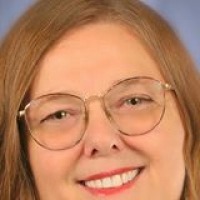 As others have states, a bit too sweet. When the hour was up, the cake tested done, perfectly. However upon cutting into it, near the center some of it was not done. So I would bake longer in the future and reduce sugar.....however leave the rum as is. This would work well with mango. Extra-ordinarily moist cake. Since the "glaze" is to be put on to soak into the cake prior to coming out of the pan, it is really not a glaze, but a soak. Topping, cake and "glaze" reduce sugar by 25-40% and it will be better.
In a bowl, combine the diced papaya, raisins and lemon juice. Add 1/2 cup rum and allow to soak for half an hour.
Spray a large 12 cup bundt pan with cooking spray and add 4 tbs melted butter and 3/4 cup brown sugar to the bottom of the pan. With a tablespoon strain 5 heaping tbs of the fruit mixture and add to the sugar mixture in the bottom of the pan.
In an electric mixer blend flour, sugar, salt, baking powder and diced butter on low speed. When blended continue mixing and add the 4 eggs one at a time. Follow with the sour cream, vanilla and oil. Add the remaining fruit mixture (including the liquid), the lemon zest and coconut and blend well.
Pour the batter into the bundt pan and bake in a preheated oven at 325 degrees for 1 hour. Check for doneness with a wooden pick. Remove from oven and let cool for 10 minutes.
For the glaze: In a small pan on the stove, mix butter, granulated sugar and rum and bring just to a boil. Spoon the glaze onto the cake until it is completely absorbed. Cover with plastic wrap and let sit overnight.
Before turning out the cake onto a serving platter, warm it in a 325 degree oven for 10 minutes to loosen the sugar mixture at the bottom of the pan. The cake will be very delicate.