Bahama Breeze's Lemon Breeze
Annacia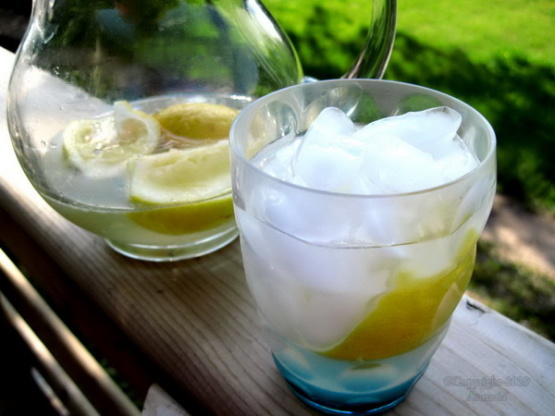 A refreshing non-alcoholic drink. Found at their site online!! Posting for Caribbean region of ZWT.
1

lemon, cut in half

1

cup simple syrup (or fresh squeezed sugar cane juice)

2

cups ice, crushed
Squeeze both halves of the lemon into a tall 18-20 oz. glass. Add the sugar cane juice or simple syrup and one cup of crushed ice. Cover with a shaker tin (or another cup) and shake well, or simply mix well with a spoon. Fill the glass with the remaining crushed ice. Serve with a straw.