KelBel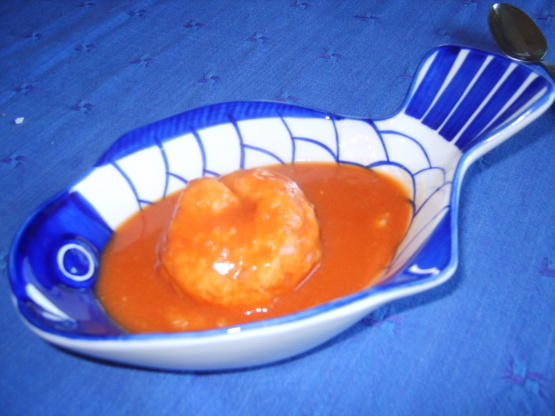 This is a tomato soup with dumplings (with a surprise center). From Come and Get It a natural foods cookbook for kids.

Made these for my boys today and they were a hit. I made about 8 smaller dumplings with smaller pieces of mild cheddar and still did not use all the dough, they swell much bigger than you would expect when cooking. Definately will be making this many more times!
Heat the juice or soup in a large pot.
Cut the cubes of cheese.
Combine the baking mix and milk.
Divide dough into 4 dumplings and wrap around the cheese cubes.
Carefully drop dumplings into the soup and cook for 10 minutes, covered, then 10 minutes uncovered.
Put a dumpling in each bowl and cover with soup.
For Vegetarians check the baking mix to be sure it contains no animal fat.