jenne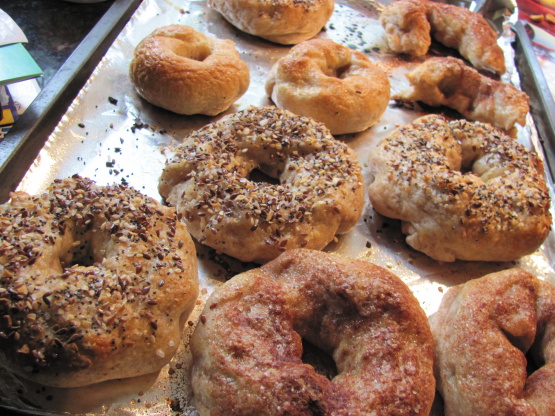 This recipes requires a bread machine to make the dough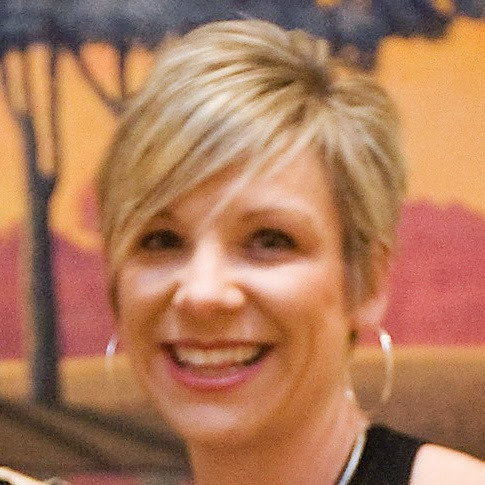 Top Review by jenne
I love making home made bagels - I always feel such a sense of accomplishment when I am finished! And I always think, "Darn, I should have doubled the recipe." I made them as written except I made a few smaller ones for my 5 year old son. I topped half with turbinado sugar and cinnamon and the other half with an "everything" mix of sea salt, flax seeds, sesame seeds, poppy seeds and onion flakes. I honestly liked the sweet ones better!!! Next time I make this recipe, I will throw some poppy seeds and onion flakes into the dough. Can't wait for the next time. Thanks for posting!
Combine water, sugar, salt, bread flower and yeast in bread machine, and run dough program.
When the dough is ready, divide into 8 balls on a lightly floured surface. Make a 1" hole in each ball. Place bagels on a greased baking sheet, cover, and let rise for 30 minutes or until they have doubled in size.
In a pot, bring 8 cups of water to a boil, and add 2 tbsp of sugar. Simmer a few bagels at a time for about 3 minutes, turning to make sure they cook evenly. Return the boiled bagels to the baking sheet.
This part is optional: Beat the egg, and brush a small amount on the bagel tops, sprinkle with sesame seeds, poppy seeds, or cracked wheat, etc.
Bake at 400F for approximately 25 minutes, or until done.