gailanng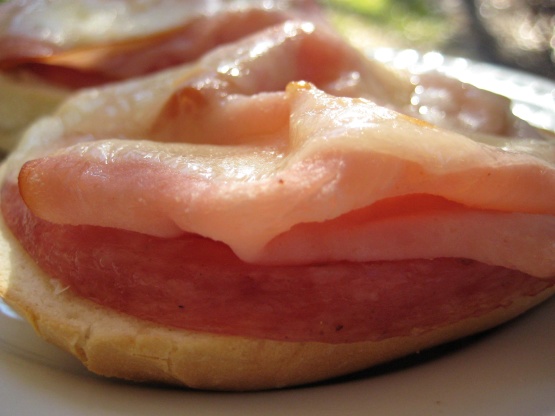 I make this often for lunch. When I first tried it, I fell in love with it. Its quick, easy, and filling!
Set oven to broil on high.
Split bagel in half and place on cookie sheet.
Top with ham first, then pepperoni, then cheese.
Broil for about 2 or 3 minutes or until cheese is completely melted.
DO NOT BROWN THE CHEESE!