2 Reviews
I mixed this up with a variety of peppers including hatch, Fresno and ha banner and place whole garlic cloves in the pan, then dropped some BBQ sauce on theM for the last 5 mins. It's a good thing we are a close family because the fights over the scraps in this dish could have caused a world war. Word to the wise...double whatever you think will be enough for you crew.
These little buggers are deliciously addicting! I actually had to smack hands away so I could get a photo haha. I quartered my jalapenos because mine were huge, used red onion, and sprinkled them with Tony Chachere's Spicy seasoning. Excellent!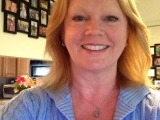 Bacon Wrapped Shrimp With Jalapenos "i Like It Hot!"