FolkDiva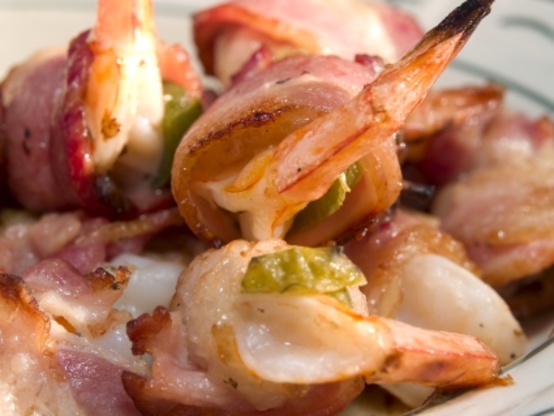 This is a wonderful appetizer. Recipe is from Family Circle.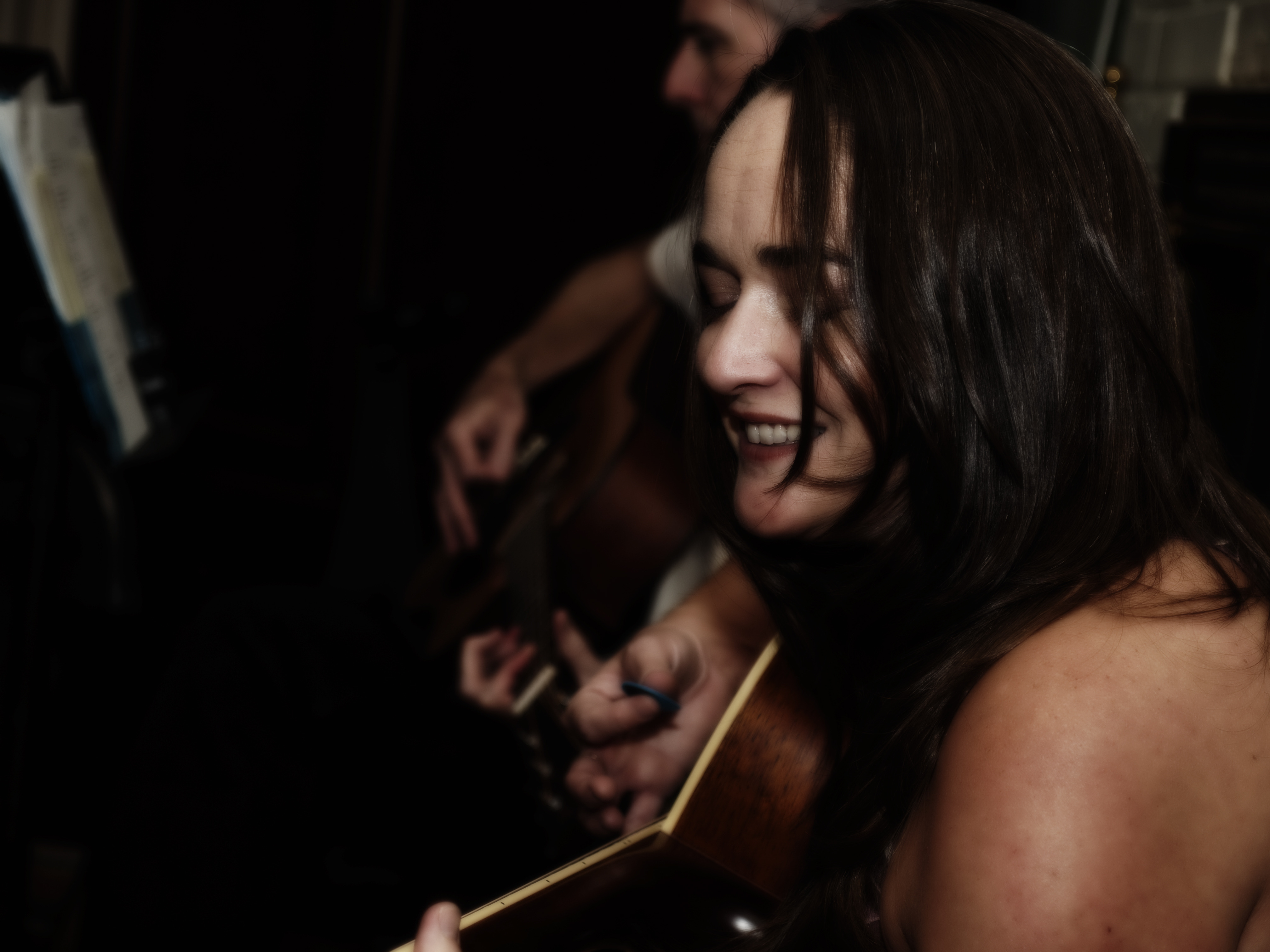 These were a big hit with my BF!! I liked them too, but when it comes to bacon, I like mine burned!....so next time I may pre-cook the bacon a bit longer before wrapping to try and achieve a more crisp exterior. The flavor of the marinated shrimp, jalapeno and bacon was fabulous though and the sauce has a nice fiery bite! Thank you for sharing this delicious appetizer.
24

medium shrimp, shelled and deveined (about 1 pound)
1⁄3 cup prepared balsamic vinaigrette

12

slices bacon

24

pickled jalapeno peppers

24

wood toothpicks
1⁄2 cup mayonnaise

1

tablespoon chili sauce

1

tablespoon sweet pickle relish

1

tablespoon minced sweet red pepper
Place shrimp and vinaigrette into a large resealable plastic bag; refrigerate for 15 minutes.
Microwave bacon for 1 minute on high.
Cut slices in half crosswise (for a total of 24 pieces) and let cool.
Heat broiler.
Coat a large broiler pan with nonstick cooking spray.
Remove shrimp from marinade, reserving marinade.
Put one piece of bacon on work surface.
Place a shrimp at one end; tuck a jalapeno slice into curl of shrimp.
Roll bacon up tightly to enclose filling, securing with toothpick.
Repeat using all bacon, shrimp and jalapenos.
Stir together mayonnaise, chili sauce, pickle relish red pepper and 1 T water in small bowl.
Place shrimp rolls on prepared pan.
Brush with reserved marinade.
Broil 3 minutes.
Turn, brush with marinade and broil 2 minutes more.
Serve with sauce for dipping.