Bacon Wrapped Pork Meatloaf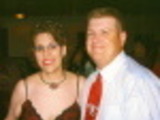 This is great and good for you! We love meatloaf, and this is a good recipe for it!!!
Make and share this Bacon Wrapped Pork Meatloaf recipe from Food.com.
Directions
In a large bowl, combine oats, sage, salt, pepper and thyme.
Stir in applesauce, egg and green onion; mix well.
Stir in ground pork until well blended.
Form into a loaf.
Wrap bacon strips around pork loaf; secure with a toothpick; bake at 350 F for 45 minutes or until done.