Bacon Wrapped Pork Meatloaf
Prep 10 mins
Cook 45 mins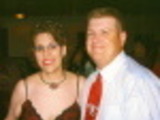 This is great and good for you! We love meatloaf, and this is a good recipe for it!!!
Directions
In a large bowl, combine oats, sage, salt, pepper and thyme.
Stir in applesauce, egg and green onion; mix well.
Stir in ground pork until well blended.
Form into a loaf.
Wrap bacon strips around pork loaf; secure with a toothpick; bake at 350 F for 45 minutes or until done.
Reviews
Most Helpful
Excellent, My family loved every bite! Will make again without a doubt!!
Very tasty! I started the recipe and realized I didn't have any more oats, so I used plain breadcrumbs and it was delicious. Thanks for another alternative to the usual meatloaf!