Bacon Wrapped Cheddar Dogs
gailanng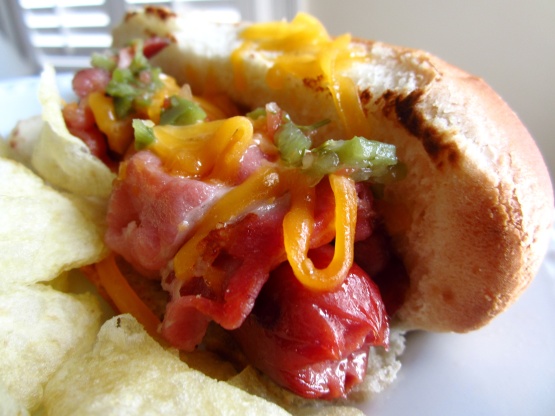 A kid pleasing (and adults alike) hot dog wrapped in bacon, grilled, and topped with cheddar cheese and condiments.
Wrap wieners tightly with bacon and place in the freezer for at least 20 minutes to help the bacon adhere to the wieners better.
Heat a non-stick stove top grill or outdoor grill, oiling lightly, and cook wieners until the bacon is slightly crispy.
Open buns (butter the insides if desired) and toast lightly over the grill or in a broiler.
Insert wieners into buns and top with cheese. Wrap with foil and return to grill for a few minutes to allow cheese to melt.
Serve with desired condiments along with potato salad or potato chips and baked beans.