Bacon-Whipped Sweet Potatoes
Zaney1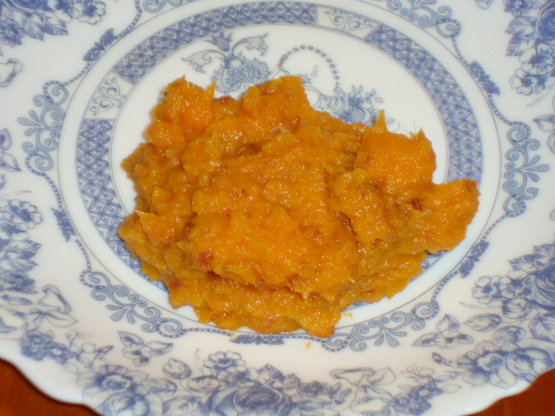 I LOVE sweet potatoes, but I am not a fan of the usual sweet, syrupy preparation. This recipe brings out the true taste of sweet potatoes, with a little sweet and savory kick. Hope you enjoy!! Prep time does not include time to cook the bacon.

Top Review by Zaney1
I love sweet potatoes and I love bacon so this is a great combo. I used brown sugar in place of the granulated. I would recommend peeling the potatoes before you boil them only b/c it is a little hot to peel them after cooking. LOL I didn't want them to cool down too much so I only rinsed them in cold water for a bit. I used my electric mixed and they whipped up fast.
Cook sweet potatoes in boiling water in large pot until fork tender.
Drain and add back to pot.
Add bacon, butter or margarine, sugar, milk, and garlic powder.
Season with salt and pepper.
You can mash potatoes with a hand-held masher or whip with electric mixer (I use mixer).
Depends on how smooth you like them.
These are wonderful served with pork chops and gravy!