Bacon Turkey Burger With Avocado Dressing-Rachael Ray
Prep 20 mins
Cook 10 mins

Periodically I buy her magazine and this recipe was in the burger issue. I did modify it a bit to suit preferences. If you prefer a more chunky texture for the dressing, you can just mix it by hand.
Directions
Heat grill or other cooking vessel of choice.
In medium sized bowl, mix together.
first 5 ingredients.
Form into 4 patties.
In food processor, place next 8 ingredients.
and blend until smooth.
Cook patties until desired doneness.
Place one patty on each bun half, top with dressing.
then tomato and lettuce.
Add bun top.
Serve.
Reviews
Most Helpful
This will be my first time making turkey burgers. This recipe is in the running. I still want to check out some other recipes before I decide.
A fantastic change of pace that was truly delightful! After reading the other reviews, I did cut back on the poultry seasoning, as I didn't want it to be overpowering, and probably used about a teaspoon (I feel a little goes a long way). The turkey burger ended up very flavorful, with the bacon being a great addition. The truly outstanding part was the dressing, though! I had two small-ish Haas avocados that I used. The dressing came out so creamy and flavorful and was the star of the show that took these burgers over the top. Thankfully, it made a lot of dressing, which kept well in the refrigerator, and which I ended up using as a dip for tortilla chips (fabulous also). When serving the burgers, I added a slice of Muenster cheese (we are partial to cheeseburgers), which was a nice complement. I served this burgers on onion kaiser rolls. A wonderful, wonderful meal that I will enjoy often. Thanks for sharing!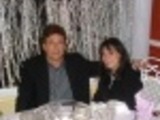 This makes for a very tasty turkey burger! Turkey burgers can often be lacking in flavor, but not this one! I love the bacon bits and the poultry seasoning (although for personal preference, I might halve the amount of the seasoning next time. I like the flavor, but would like a bit less.). The avocado sauce was so yummy and a great addition to this burger. I used a non-dairy sour cream with success. Thank you!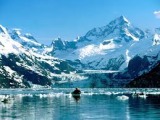 Summer Central