Bacon Topped Squash Casserole
Parsley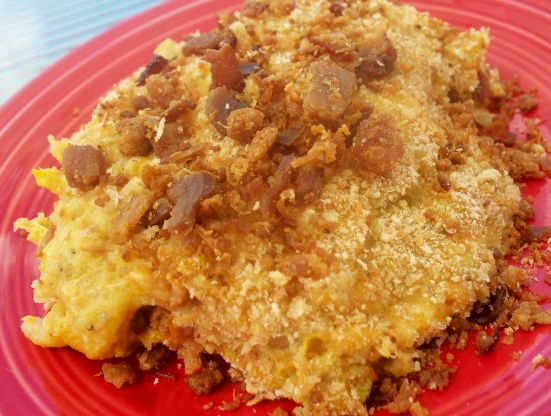 The squash have arrived!! My friend and I made this for her family last night (she had never cooked squash before!). They loved it!

Wow! For such simple ingredients, the flavor is outstanding. I added about a third of a cup of frozen spinach for color and was pleased with the results. I'm thinking about adding this to my Thanksgiving table. Thanks, Mary, for a recipe that even my squash disliking DH gobbled up!
Boil or Steam squash and onion until tender.
Mash, then add salt and pepper.
butter, egg, 1 cup bread crumbs and cheese.
Mix and place into a greased 1 quart casserole dish.
Sprinkle with remaining bread crumbs and bacon.
Bake at 350 degrees for 20 to 25 minutes.