Bacon & Tomato Macaroni Salad
Marlene.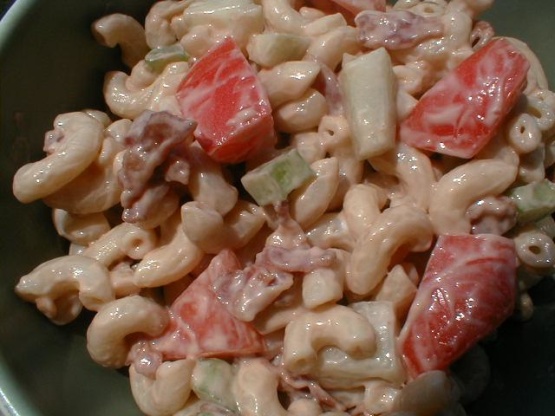 Inspired by another macaroni salad and some nudging from my sister, this is what I came up with. :)* The cook time on this is boiling the macaroni and frying up the bacon, which I did simultaneously ;)

I omitted the celery and used extra cucumber. I also used 1/2 cup of mayo. This is great!!
Mix cooked macaroni, bacon, onion, celery, cucumber and tomato.
Toss with mayonnaise.
Add balsamic vinegar. Toss to coat.
You could mix the mayo and vinegar first, then put it on , it would ensure even distribution of the vinegar I guess! :).