Prep 15 mins
Cook 12 mins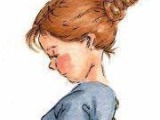 This is an excellent appetizer recipe. Delicious and popular. I always get asked for the recipe.
8 slices cooked bacon, crumbled
1 medium tomatoes, seeded, chopped
1⁄2 small onion, chopped
3 ounces swiss cheese, shredded
1⁄2 cup mayonnaise
1 teaspoon basil
1 (10 ounce) can flakey biscuits (I can't get them over here so I just use shortcrust pastry)
Directions
Combine bacon, tomato, onion,Swiss Cheese, mayonnaise and basil in a bowl and mix well.
Separate each dough round into 3 layers.
Press one layer into each greased miniature muffin cup.
(I line mine with rounds of pastry).
Spoon the filling into each cup.
Bake at 375*F for 10 to 12 minutes or until edges are brown.
Most Helpful
AMAZING!!!!!!! These deserve 10 stars! I used 1/2 tsp of dried Oregano instead of the Basil.... I made them several hours in advance and reheated them in a warm oven before serving.... will be making again!

These were sooo good. I gave it four though because it was pretty difficult separating the flaky biscuits and getting them in the mini muffin packs just right. But my husband and picky son loved these.
Very good!! I only used 1/2 teaspoon basil and to me it was just the right amount. I used the frozen phyllo shells instead of the biscuits. I took them to a church functin and brought home an empty platter. Definitely a keeper!!