-Sylvie-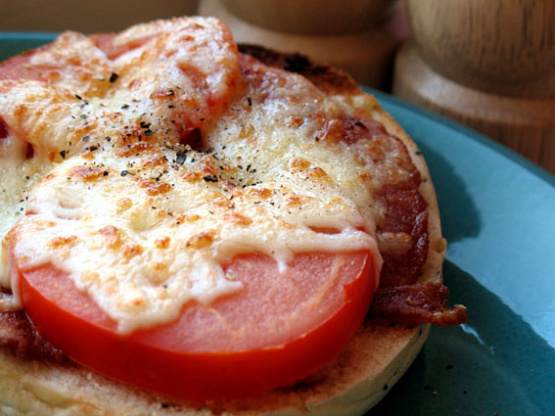 These are especially good when tomatoes are in season.

Yum, these are good. I used poppy seed onion bagels and at first I was gonna skip the ranch dressing, but I'm glad I changed my mind and used it. The flavours go really well together and it's so quick and easy to make. I only topped one half of the bagel and kept the other half plain, placing it back on top to make a sandwich. Thanks for sharing, I'll definitely be making this again. :D
Place bages halves cut side up on a baking sheet.
Top each with two tomato slices and 2 bacon strips.
Sprinkle with cheese.
Broil 2 inches from the heat for 1/2 minutes or until cheese begins to brown.
Serve with ranch dressing.