Boomette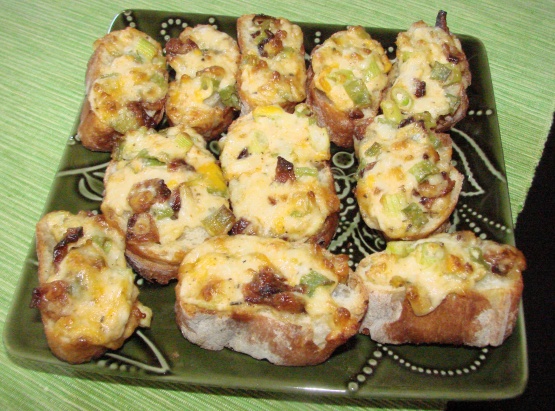 From Taste of Home-Bacon collection
I made these for lunch for DH and I. I scaled the recipe to make 1 dozen rounds and realized afterwards that I forgot to add the chopped peanuts, but they were still good without them. The only thing I would change next time is to cut back on the worcestershire sauce as it seemed to overpower the other flavors. Thanks for sharing the recipe. Made for Photo Tag.
Preheat oven to 400 degrees F.
In a large bowl, combine the first seven ingredients.
Stir in cheddar cheese, bacon, peanuts and onions.
Spread over bread.
Sprinkle with additional onions if desired.
Place on ungreased baking sheets.
Bake for 8-10 minutes or until lightly browned.