Bacon Ranch Slow Cooked Chicken
clwhall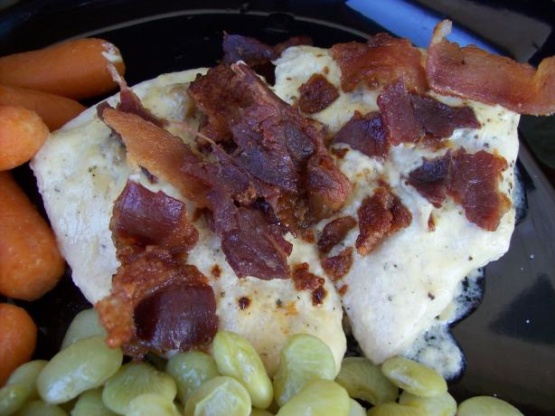 This recipe is super easy, it tastes like an Alfredo, so kids and adults all enjoy! I find that I tend to use more bacon than what the recipe calls for, just a little FYI.

When I started to make this I didn't have time to put it in the slow cooker, however I made it how the recipe states but baked it at 400 for about 40 min-covered with foil. It turned out very good, and my partner who is fussy loved it. I thought it was salty so I think next time I make it I will use ranch dressing in place of ranch envelope and sour cream. Over all it's a keeper! Yum!
Combine the first 5 ingredients.
Pour over chicken in slow cooker.
Cook 3-4 hours on high, or until chicken is done.
Serve over hot noodles.