Lainey39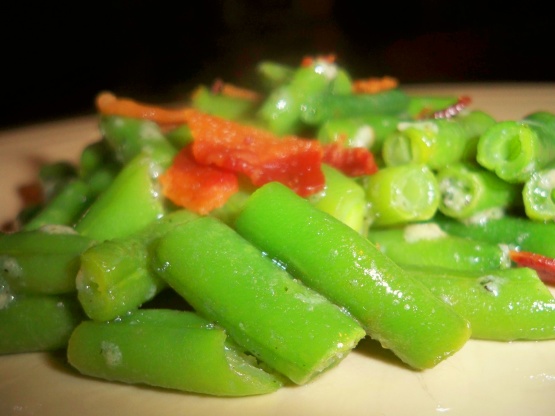 A different side dish from menus4moms

Excellent and full 5 stars if you eat them right after you make them. They were not very good reheated though. Thanks for this easy and fast and tasty recipe, just what I needed yesterday.
In a skillet, saute the green beans in butter until tender.
Add the salad dressing mix and toss to coat. Just before serving, sprinkle on the bacon and mix in, if desired.