Nimz1466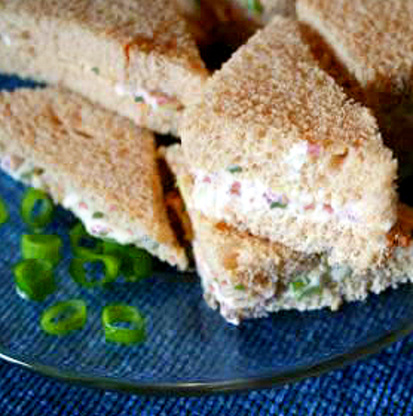 My mother-in-law would make this for family get togethers.

Julie, what a wonderful and simple recipe. I halved this for the two of and used real bacon (about 5 strips cooked and finely chopped) and three green onions with the stems and it turned out great. Served this on whole grane bread and we both enjoyed tremendously. Thanks so much for posting.
Mix together the first three ingredients: refrigerate at least 8 hours.
Spread mayonaisse mixture on bread, trim crusts if desired* cut bread in forths diagonally.
*hint*when trimming crust from bread; use electric knife.
Do the same for mutiple sandwiches.
Stack, and let knife glide down.
No more ragged or torn bread.