Bacon Lettuce Tomato (Blt) Dip-Really Easy & the Best You'll
Karen R.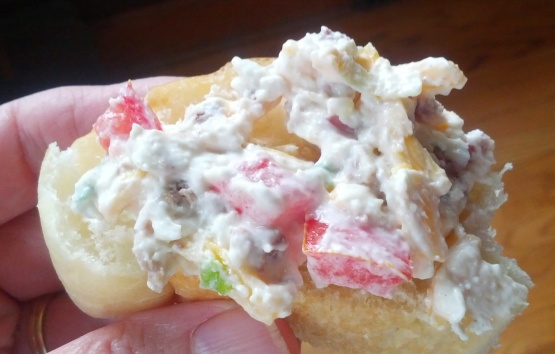 I can never make enough of this dip. This receipe is a new twist on the original by using cream cheese instead of sour cream. You cant go wrong! This was given to me by a friend but not sure why it's called BLT dip when there is no lettuce in it--don't worry, you'll wont miss it!

Fantastic! I used 2 green onions rather than 2 "bunches" as stated assuming this was an error and I used 2 Roma tomatoes. It came out perfect. So far I have only tried it on french bread slices. I think it would be great on crackers or rolled up in tortillas as well.
Mix mayo and cream cheese.
Add remaining ingredients. I prefer to make this the night before.
Serve with crackers-I think this tastes best with Ritz.