CoffeeB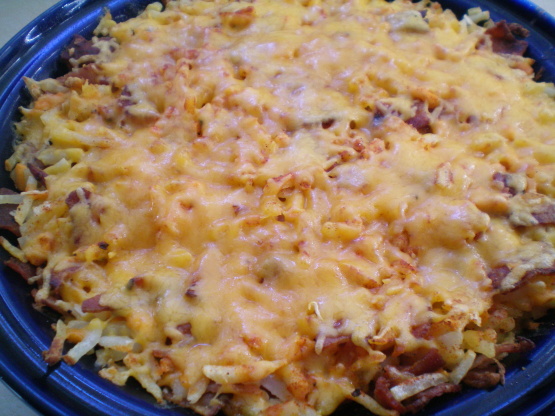 I do not eat eggs so it is hard for me to find breakfast recipes...this one is just perfect!!

This made a really good side for my Sunday brunch. My only complaint is that it did not brown as I would have liked it to. However, it tasted wonderful.
In a bowl, combine the first seven ingredients.
Transfer to a greased 9 inches pie plate.
Drizzle with butter; sprinkle with paprika.
Bake at 350 degrees for 30-45 minutes or until lightly browned.