phxphun1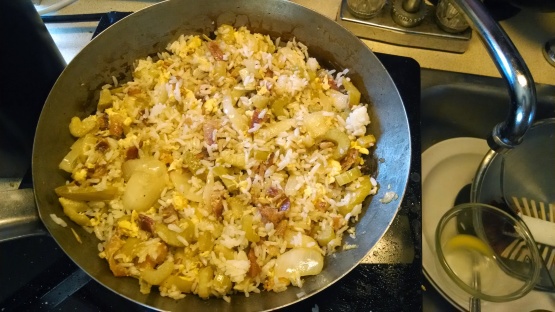 Awesome recipe! I can't eat rice any other way. You'll love it! Goes with any dish you'd like.

My husband loved this dish. Said it tasted just like the rice you get in Chinese restaurants. I didn't change a thing! I like how fluffy this is, not mushy at all.
Fry bacon until crisp.
Add onion and stir fry for 1 minute.
Add egg and scramble until egg forms small flakes.
Stir in rice and garlic, continue to stir fry until heated through.
Gently separate grains of rice with fork so mixture is fluffy.
Add soy sauce and stir until mixture is well blended.