Bacon Feta Stuffed Chicken Breasts
teresas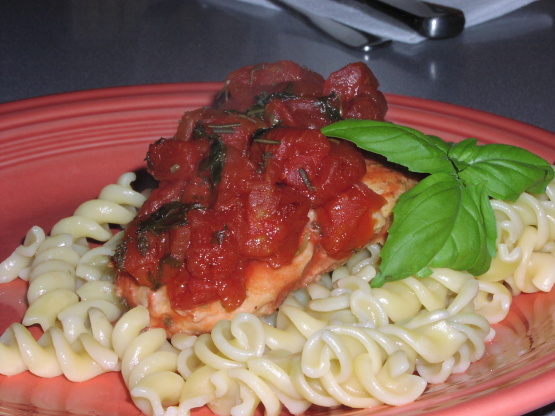 a flavorful chicken with feta cheese bacon, and diced tomatoes. A real inevpensive, low calorie recipe.

Delicious and simple. I was short on time, so used my cast iron skillet on the stove top. It was great!
In a small bowl, lightly mix bacon and cheese together.
Cut a pocket in the thicker side of each chicken breast.
Fill each with 1/4 of the bacon/cheese mixture. Pinch shut and secure with a toothpick.
Place chicken in slow cooker, and top with tomatoes, and sprinkle with basil.
Cover and cook on high 2-3 hours or until chicken is tender, but not dry or mushy.