Ang11002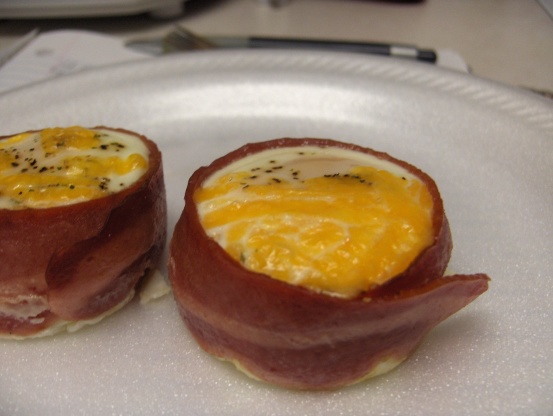 Low fat, Low carb, very yummy & easy! What more could you ask for....
Preheat oven to 350 degrees.
Spray 6 muffin cups with cooking spray.
Line each of the muffin cups with a slice of bacon going around the sides, not covering the bottom.
Fill each cup with one egg.
Sprinkle with shredded cheddar.
Bake for 18 minutes.