Bacon, Egg, and Cheese Breakfast Taco.
lazyme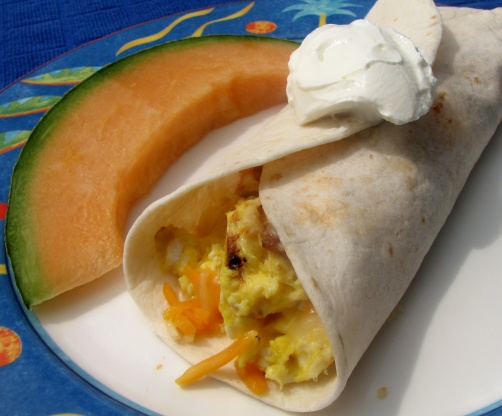 A fairly standard breakfast taco. I like to put in it in the microwave for 1 minute or grill on my George Foreman Grill to get the cheese all nice and melty.
Preheat a small skillet on medium heat with olive oil.
Mix egg, bacon, and pepper together.
Pour egg/bacon into the skillet.
Line the bottom of the tortilla with cheese and picante sauce.
Cook two eggs like you're making scrambled eggs.
Once the eggs are done (2-5 minutes), scoop out onto the cheese and picante sauce.
Microwave, grill, or just eat!