Bacon, Egg, and Cheese Breakfast Bread Boat
Tiz4tggr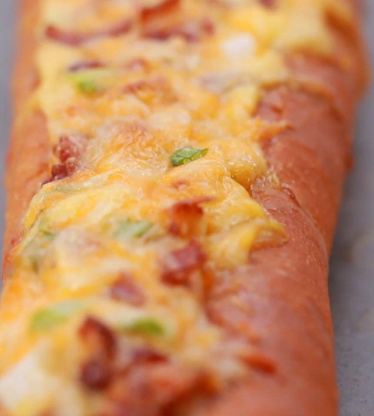 Bacon, Egg, and Cheese Breakfast Bread Boat....I would have never thought of this on my own LOL Looks delish!
Preheat oven to 350.
In a medium bowl, mix eggs, cream, bacon, cheese, and onions.
cut a long rectangle through the top of the baguette and partially unstuff the baguette.
Spoon the mixture into the baguette then Bake for 25 minutes at 350 F.