gailanng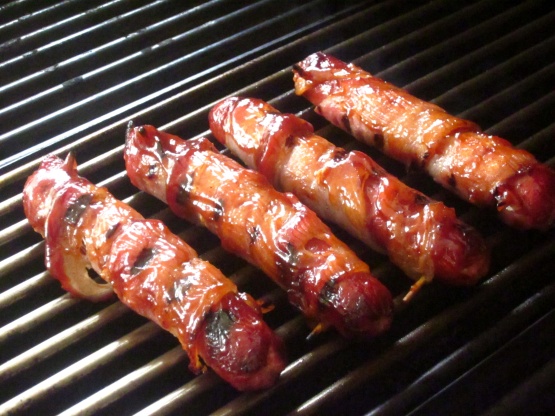 These dogs are about as easy as it gets. And they're good too!

Delicious dogs! I precooked my bacon halfway, just to make sure it was done. I used a medium grill, and wish I'd gotten it more towards medium low....with the sugar in the barbecue sauce and the fat in the bacon, I got lots of flare ups. Thought I'd killed the flames enough, but well.....these turned out nice and brown. So no pic! Made for Football Tag 20111
Dip each hot dog into barbecue sauce.
Wrap with bacon slice.
Secure with toothpicks.
Grill until bacon is crisp.
Serve on hot dog buns.